Official HTC 10 Ice View Case - Black
Product part number: 99H20194-00
Product reference: 59224
Keep your case closed and still receive notifications with official HTC 10 Ice View case in Black. Take photos, read messages and even view third party notifications, all without lifting the cover.
"Beautiful case!"
"A cool cover for a cool phone"
"Love it"
Most useful customer reviews
Svetislav
Serbia, Paracin
HTC 10
6 June 2017
Beautiful case!
Stylish case and great protection!!!
4 April 2017
A cool cover for a cool phone
I am naturally biased towards HTC. Well made products doing their thing without fuss or drama. I had a 3rd party case from the time I got my 10. But it had to go. This HTC Ice cover really is excellent, as I knew it would be. Perfect fit with enhanced button control. It even looks like it is a part of the phone!
Pat
Kilkenny
Official HTC 10 Ice View Case - Black
27 March 2017
Love it
Big step forward from the older 'dot' case , very intuitive with lots of info and functions available on closed cover. Also, usefully, it offers good protection for the phone.
104 Reviews
|
Write a review
---
Additional information

Featuring Ice View see-through notification technology
You've seen notification window technology before, but this is something else altogether...
Meet Ice View - an ingenious solution from HTC for receiving notifications with your case cover still closed. With it's see through design it allows your display to relay information to you through the case cover, so you can respond to calls, take photos, adjust the volume, switch between your songs and much more.

Supports third party notifications
The impressive Ice View case even supports a selection of third part notifications including Instagram, Tumblr, Google+ and more.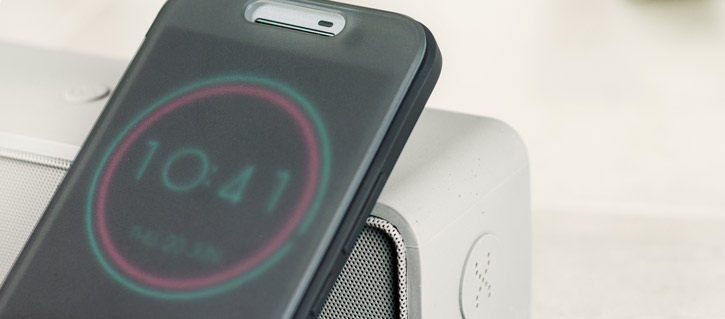 Sleep / wake technology
This sophisticated case from HTC activates the 10's sleep/wake function. Simply open the case and the 10 magically wakes up, close it and it automatically goes to sleep, no need to press any buttons.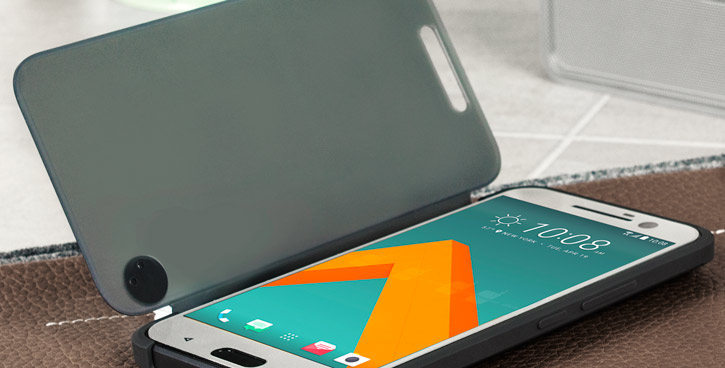 Full front and rear protection
Full front and rear protection? Case closed! That is to say, you don't have to open your case on the move if you do not wish to, therefore your HTC 10 is fully protected front and rear.

Official case for the HTC 10
The case is an official HTC product and as a result, it features the highest quality materials and also precision cut-outs for the various ports and features of the HTC 10 - meaning you won't have to remove the phone from the case to use it.