Most useful customer reviews
Russ MacDonald
Dundee
Samsung Galaxy s7
4 May 2017
Olixar Clear Case
Simple, well fitted, well made. Basic s7 case that does the job. No complaints whatsoever.
2 April 2017
Super
This is a well built solid silicone gel case. It is sturdy and handles well. No flimsiness experienced at the edges on usual use (as claimed in some reviews). This will render your S7 so much safer in terms of handling without slipping from your hands. It is also barely visible this retaining the beauty of this device. I would order it again if needed.
Anthony Paget
Leicester
Samsung Galaxy S7
20 January 2017
Just perfect!
The other positive reviews helped convince me. A really "clearview" experience (remember Supercar?). Samsung produce this beautiful phone, which without this tactile case just seems to all too easily slip out of the hand or pocket. But this "barely there" case works a treat, easy to remove fit as required. With my usual customised velcro on the back so it easily holds to the car dashboard, and the owner's (peelable) name label stuck on the back of the phone itself - clearly visible through the back of the case, it really reaches the spot. Job done.
51 Reviews
|
Write a review
---
Additional information

Made from a strong, durable material for long lasting protection
Each case by Olixar is made from a special strong and durable gel material, which makes it flexible like silicone and tougher than a crystal case providing you with long lasting protection for your Samsung Galaxy S7.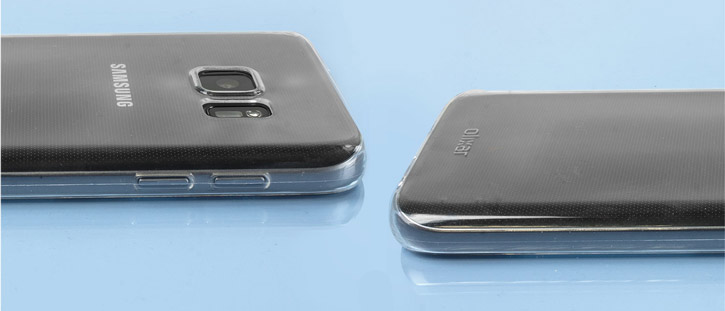 The material used gives a non-slip coating to the case for extra grip
The unique gel material used has a non-slip coating that provides you with extra grip for your phone, which minimises the chance of dropping your device - meaning this case is professional enough for work and sporty enough for play.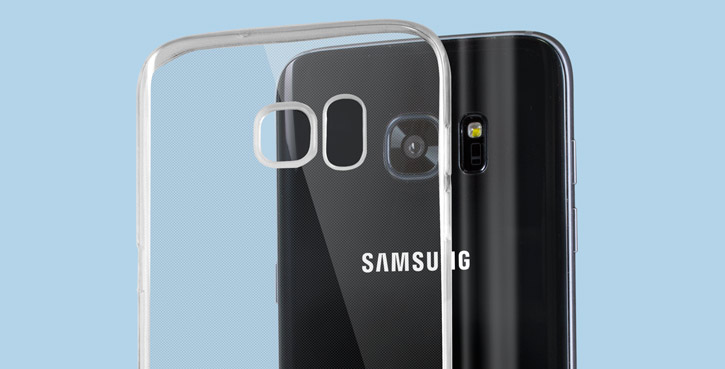 Ultra-thin design adds no extra bulk and fits perfectly in your pocket
The case is designed to be slim, lightweight and strong, but this ultra-thin version takes that to new levels. Significantly slimmer than regular, this case keeps the extra bulk to an absolute minimum. So you can be assured that this case will add virtually no extra size and weight to your Galaxy S7 and will fit in your pocket with ease.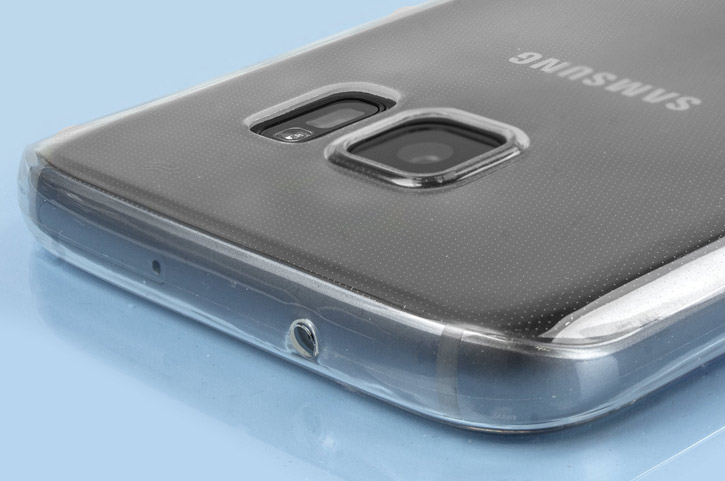 Raised bezel on the case protects your Galaxy S7's screen from scratches and dirt
This case has a raised bezel that prevents your Galaxy S7's screen from coming into contact with any flat surface when you place the phone face down. This prevents your Galaxy S7's screen from getting any unwanted scratches and dirt on it.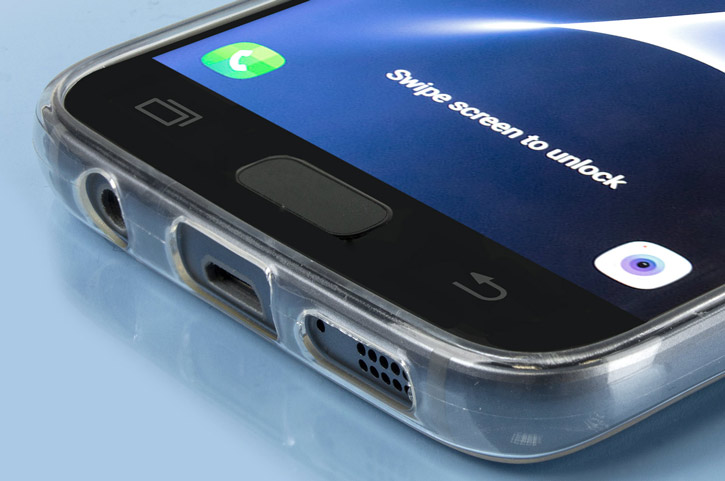 Cut-outs for all the Samsung Galaxy S7's features and ports so you'll never need to take the case off
Each has been designed specifically for the Galaxy S7 and features cut-outs for the various ports and features such as the rear facing camera.