Most useful customer reviews
Karolina Benton
Bracknell
Samsung Galaxy s8plus
5 June 2017
Great product
I bought it for my s8plus as I needed a holder for a large phone. Feefs percectly with a cover.Small very good looking and very sturdy car holder. I tried few but this one is definitely the best. I definitely recommend this product.
Anonymous
Unknown
Sony Xperia XZ
24 May 2017
Excellent - as it looks!
This was a lovely little surprise, and looks better then I was expecting and fits really well in car and with phone. It took a little longer to arrive then I was expecting from day of dispatch but the product more than made up for it. I would certainly recommend.
Ange
Milton Keynes
Car vent mount
6 May 2017
It was exactly what I was looking for
This car mobile phone holder was recommended for my Samsung Galaxy S4 and it's great. It was exactly what I was looking for and when it was delivered I was not disappointed. It is sturdy stylish yet discreet. Fits like a glove so near of it dropping out. Everyone who comes in my car including my brother and sons who have borrowed it says they love it and ask me where I brought it. I don't recall seeing one negative review before I brought it and this helped when choosing this one. This was not my first purchase with mobile fun and it certainly won't be the last.
115 Reviews
|
Write a review
---
Additional information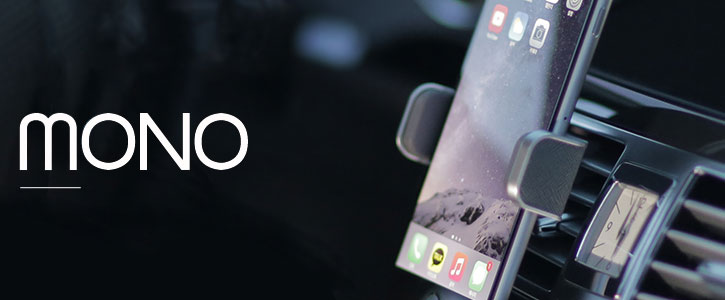 Compatible with small and large smartphones
The Dash Crab Mono Premium Leather In-Car Vent Mount fits most smartphones, even the new larger devices such as the Note 4 and the iPhone 6 Plus. The Dash Crab Mono features a spring loaded stainless steel mechanism and elastomer grips, which allow the Dash Crab to securely fit all smartphones from a width of up to 88mm.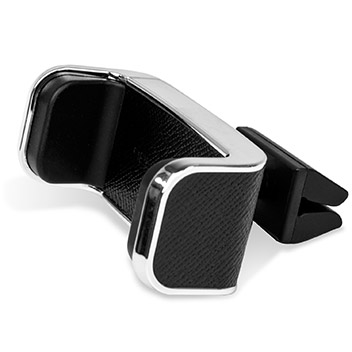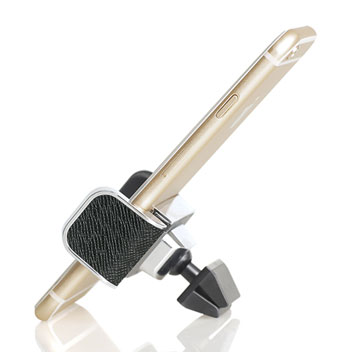 The Dash Crab also allows easy access for audio cables and power cords, so you can effortlessly listen to music and charge your phone while it's held at a comfortable viewing angle.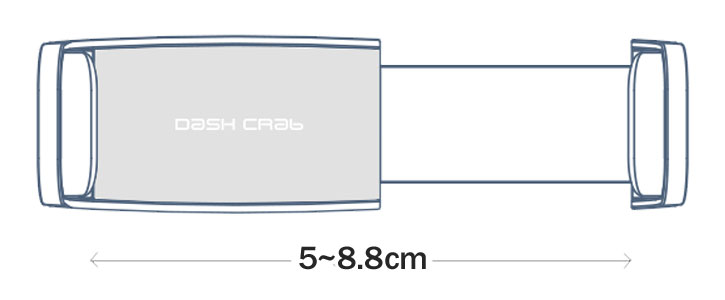 Sleek, sophisticated real leather design
Made from genuine Italian Saffiano and Calf-skin leather, the Dash Crab Mono provides a top quality and premium feel that will fit with any car interior.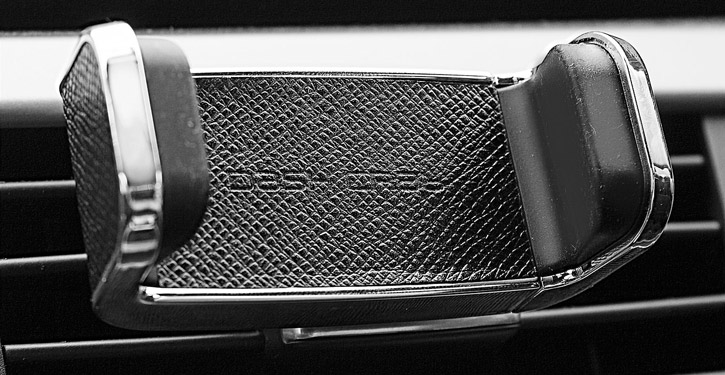 Rotating, 360 degree design for landscape and portrait viewing
Once installed the Dash Crab Mono can be quickly re-positioned for a perfect viewing angle. Making it easy to switch between landscape and portrait orientations whenever required.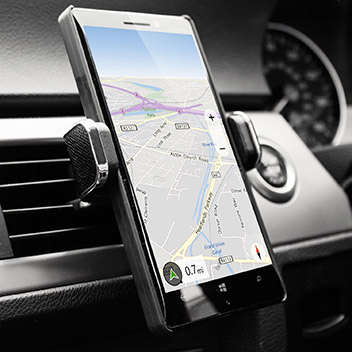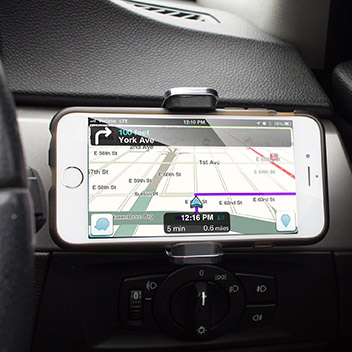 Attaches to all types of car air vent for a simple and quick installation
With the Dash Crab Mono features a rotating clip, it can mount to any type of car air vent - horizontal, vertical and angled.
The Mono's simple, yet highly functional design works by slotting onto on of your vent blades, thus it does not require any suction cups, adhesives, magnets or special cases which can be tiresome to fit and cause damage to your car's interior.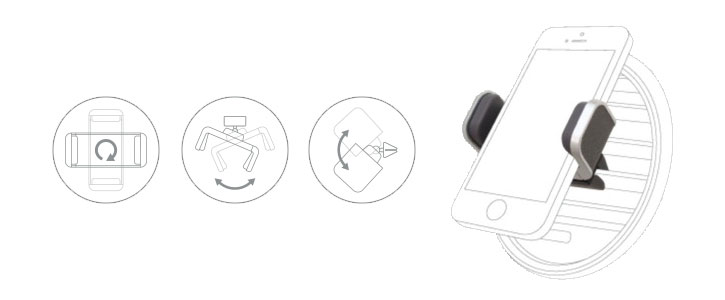 Pocket portable
The Dash Crab Mono Premium Leather In-Car Vent Mount weighs very little and is small enough to fit in your pocket, making it perfect for everyday use as well as holidays and business trips.
The Mono's spring loaded expandable jaw securely holds most smartphones. Please check your phone is no wider than 88mm - including any case you wish to use fitted to your phone in the holder. The vast majority of phones will not exceed this size so in most cases you should have problems.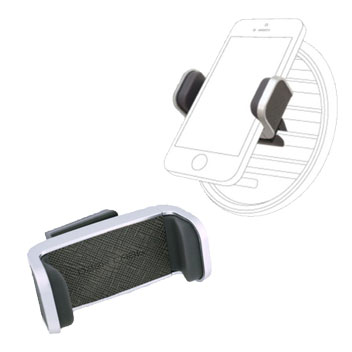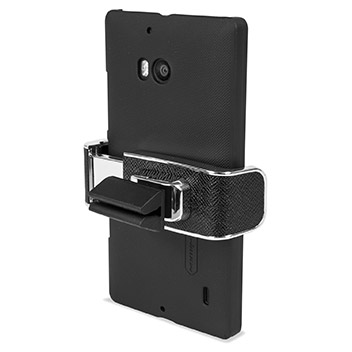 Doubles up as a travel stand
Insert any card from your wallet or purse into the rotating clip and the Dash Crab Mono transforms into a hands-free stand. Ideal for use in both portrait and landscape formats, making it perfect for watching videos or playing games on flights and train journeys.